Exciting Times for Atheists at Ft Campbell and Clarksville TN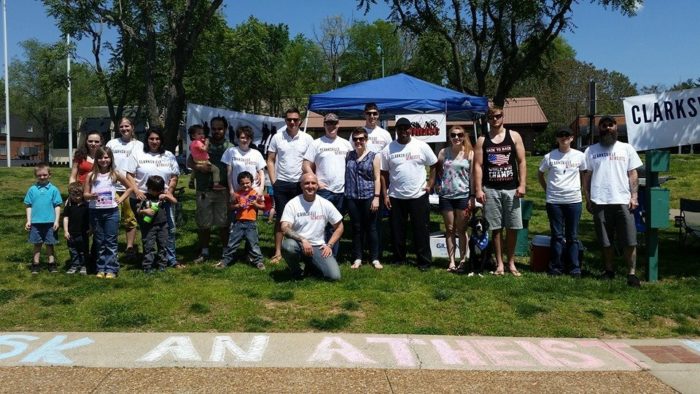 Army Staff Sergeant Scott Williams is an unabashed atheist who makes no apologies for his disbelief. After PCSing to Fort Campbell, he found a home in the Fort Campbell satellite chapter of the Military Atheists and Secular Humanists (MASH), a subsidiary of MAAF – but he didn't stop there.
In March of 2016, Scott started an outreach program intended to establish a sense of community for the nonbelievers in Clarksville, Tennessee and the surrounding areas. Clarksville Atheists now boasts nearly 300 members and continues to grow.
The group regularly takes part in weekly clean-up efforts in the community and hosts a variety of events where nonbelievers can come together to discuss issues important to them, as well as get-togethers to enjoy each other's company over a group dinner, karaoke, or a few drinks.
Most recently, the group has raised over $1,800 to purchase t-shirts, hoodies, and decals with the Clarksville Atheists logo prominently displayed on them. This, Scott says, is an effort to highlight the number of active atheists in the Bible-Belt. It's the group's hope that as they wear their t-shirts and hoodies around town, other atheists will see that they are not alone in their disbelief and that the notion of atheists in an area thought to be predominantly Christian won't be as far-fetched as one might think.
According to 2010 census data, 52.77% of residents in Clarksville, TN claimed no religious affiliation, and Scott hopes to see that number rise due to, at least in part, the group's activism and contributions to the community.
Clarksville is no stranger to atheist related events and activism. The Fort Campbell satellite chapter of MASH entered floats in the Clarksville Christmas parade in 2014 and 2015, and the Clarksville Atheists picked up the torch in 2016. The group even attended the 2016 Reason Rally on the mall in Washington DC. In March of 2016, President of American Atheists, David Silverman delivered a lecture on what he calls Firebrand Atheism to city residents at Austin Peau State University (APSU) and promoted his book, Fighting God.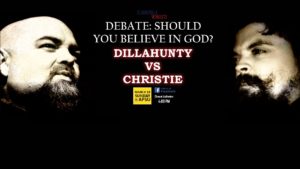 This year, host of the Texas based show, The Atheist Experience, Matt Dillahunty will debate APSU alumni and Philosophy major, Phillip Christie. The debate will be titled, "Should we believe in God?" and take place on Sunday March 19th in APSU's Clement Auditorium at 4pm.
In 2016 Clarksville Atheists member, Patrick Horst helped to coordinate efforts for the first Nashville Nones Convention (NaNoCon) and was an amazing success with over 400 attendees. This year, NaNoCon will be held on Saturday March 18th at Unity of Nashville.
—
Clarksville Atheists can be found on Facebook at facebook.com/ClarksvilleAtheists and membership is free of charge.
To learn more about NaNoCon, please visit www.nanocon.com