Only One Not Cheering
Anne Klaeysen, Leader of the New York Society for Ethical Culture, recently gave a platform address on the power of poetry to express human values and humanist values.  "Poetry has the power to inspire us and elicit empathy for others. It can turn us inward to reflect upon the meaning of our lives, as well as open us up to people and places around the world." Member Dan Christiansen expresses his struggle through is poem the Only One Not Cheering, reprinted with permission.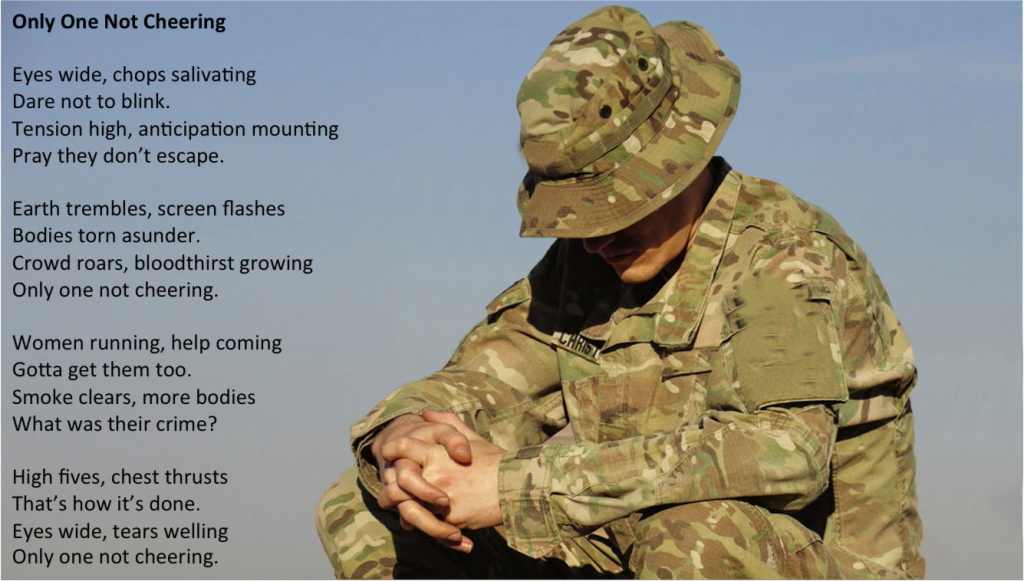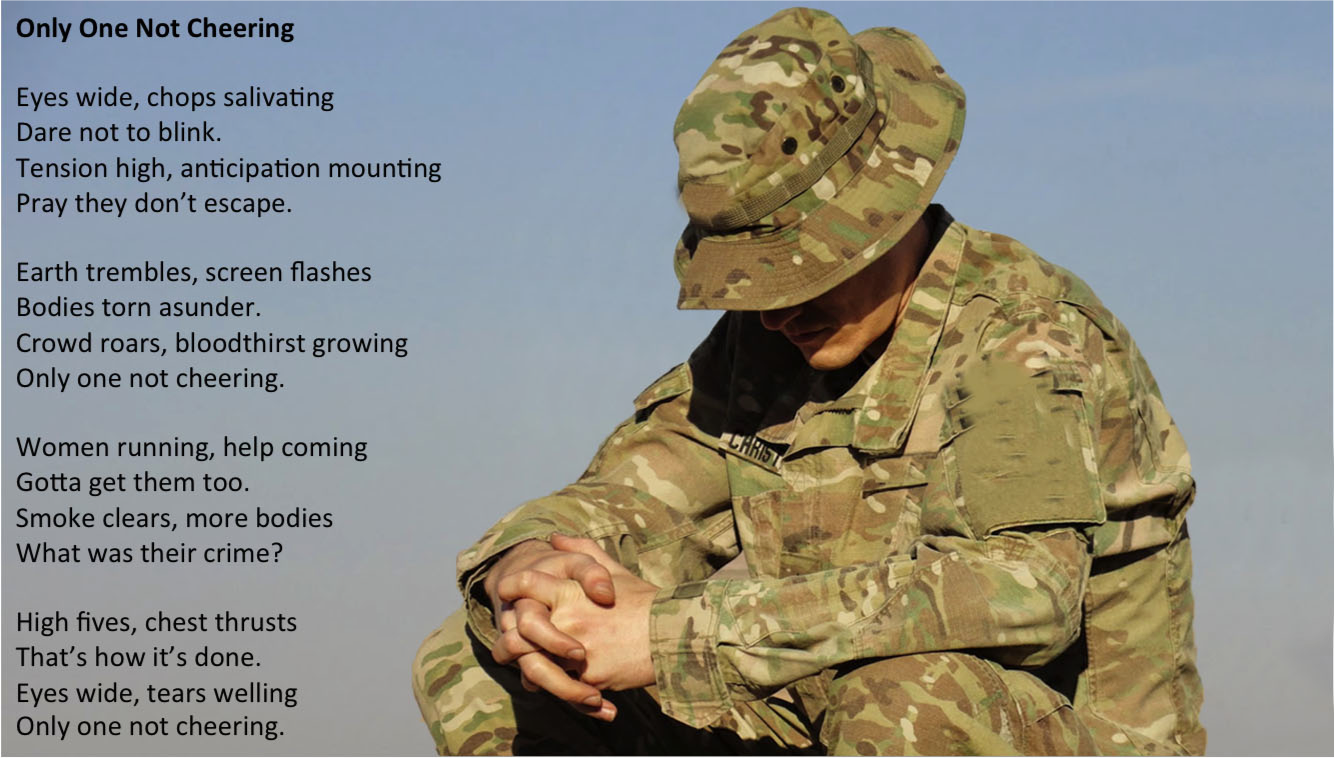 Only One Not Cheering
Eyes wide, chops salivating
Dare not to blink.
Tension high, anticipation mounting
Pray they don't escape.
Earth trembles, screen flashes
Bodies torn asunder.
Crowd roars, bloodthirst growing
Only one not cheering.
Women running, help coming
Gotta get them too.
Smoke clears, more bodies
What was their crime?
High fives, chest thrusts
That's how it's done.
Eyes wide, tears welling
Only one not cheering.