Donate now or pledge a future gift
The Military Association of Atheists & Freethinkers appreciates the support of all our donors. Select options below to customize your gift. Select a Donor Society or Contributor Level or enter your own value. Choose "another type" for legacy gifts, foundation grants, and other special programs like Life & Legacy Gifts. MAAF is happy to work with special situations. Thank you for considering, and I hope you will choose to join our other generous donors.
We take our obligation to donors seriously and conduct regular audits and seek independent certification.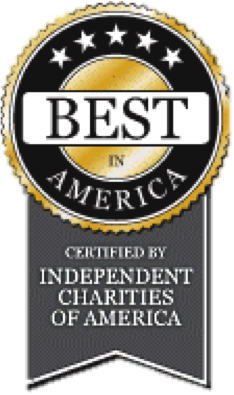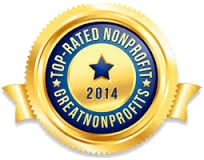 MAAF IRS Exemption Letter; External Audit for 2011-2013; Combined Federal Campaign #80918 (current-2018)
Donor Recognition Summary
MAAF is supported entirely by charitable donations. We rely on your support and want to show our appreciation. Those giving at least $60 are entitled to receive a listing here among other donors. "Donor Societies" include Kasten Leader, Ingersoll Pathfinder, Tillman Ranger, and Secular Patriot. MAAF seeks to provide additional support and appreciation to donors on a case-by-case basis such as annual recognition with dinners, plaques, coins, or tags. Donors will be notified of potential non-deductible value of any gifts.
A special thank-you to our recent generous donors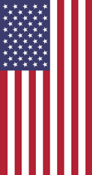 Secular Patriot Society
$12000
Combined Federal Campaign Donors
Stiefel Freethought Foundation
Anonymous Donor
Anonymous Foundation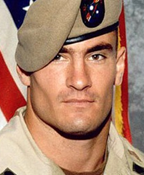 Tillman Ranger Society
$6000
Herb Silverman & Sharon Fratepietro
Stephen Uhl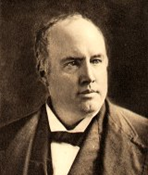 Ingersoll Pathfinder Society
$3000
David Schrier
Jon Reel & Michael Timinski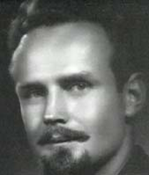 Kasten Leader Society
$1200
Cameron Thornberry
Stacy Enyeart
William Beason
Anonymous Donor
Adam R. Rose
Lana Harvey

$600 Giving Level
- Trina Daniels - Clint Rasic & Rene Noel - Bob and Susan Kresek - JP Sherman - Robert Snyder - Sawyer Braun - Robert Skinner - Brian Engler - Anonymous Donor - James Woodward - Oak DeBerg
$300 Giving Level
- Amazon Smile Donors - Howard Grantham - Bill Chapman - George Thomson - John Mertes - Mary & George Zerba - Network For Good Donors
$120 Giving Level
- Alan Duncanson - Jeff Manthos - Joseph Gerstein - Joshua Williams - Stephen Murphy - Joe Silverio - Susan Ewin - Larry Hothem - Dick Renfro - Glenn Ellison - Mark Mcdowell - John Suarez - Carlos Bertha - Douglas Smithdeal - Michael Ware - Michael Jacobson - Elizabeth Hernandez - Paul April - John Hooper - Eugenia Kiesling - Ariel Thomann - Krista Cox - James Sterrett - Blake Thaddymak - Garrett Fisher - Steven Parradee - Lee Duncan - Robert Muller - Steve Albin - Jesus Hernandez - Jason Folkers - Anonymous Donor - Chris Whitaker - Louise & Travis Hardin - Marc Goldenberg
$60 Giving Level
- Mary Ann Sieracki - Christopher Raiti - John Sheehan - Gary Welch - Blakely Eckert - Tiya Madden-Cotter - Ed Burchenal - Louis Altman - Cynthia Gibson - Ski Grabowski - Paul Erickson - Christina Bradberry - Robert Goodrich - Julie Ebersole - Peter Miller - Rhinnie Rohrback - Richard Emms - Patty Guzikowski - George Pearson - Bruce Stiles - Eric Carlson - Madison Arnold - Alfred Mcginnis - Jeremy Thompson - Tim Lewis - CCFSC Everyday Hero Award - Janson Rosetta - Ronald Mclaughlin - John Benfatti - Christopher Perry - Anthony Tesori - United Way New Mexico Donors - Gene & Kathy Miller - Christopher Erbland - Robert Knapp - Mark Landes - Tom Hail - Wesley Twombly - Norman Chab - Anonymous Donor - Jonathon Thomas - Amber Carmona
Back to Top
Legal notes: All public recognition and gifts are entirely subject to donor wishes. The value of gifts must be deducted from the tax-deductible portion of the gift due to IRS regulations. Membership alone has no monetary value and is deductible. Societies and levels are based on annual giving. Stated donor level is estimated and may not reflect other giving activity. MAAF reserves the right to recognize or not recognize donors and to grant or not grant donor benefits. No information provided by MAAF should be taken as professional tax advice. Donors are exclusively responsible for their own tax compliance.