Donate now or pledge a future gift
Donate now, pay dues, or pledge a future gift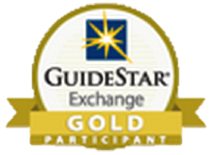 MAAF IRS Exemption Letter; External Audit for 2011-2013.
The Military Association of Atheists & Freethinkers appreciates the support of all its donors and operates the following donor recognition programs. Select a Donor Society or Contributor Level for more information, or enter your own value. Choose "another type" for legacy gifts, foundation grants, and other special programs. click here for a full program explanation. Click any of the Societies or Giving Levels below for more information.
Also please consider Life Gifts including planning for retirement and doing simple updates to ensure your legacy benefits the movement.
Also see below our special thank-you to donors
Donor Recognition Summary
MAAF is supported entirely by the public. We rely on your support and want to show our appreciation. Those giving at least $60 will receive a listing here among other donors. "Donor Societies" include Kasten Leader, Ingersoll Pathfinder, Tillman Ranger, and Secular Patriot. MAAF will provide gifts as much as possible for gifts
Basic members ($25 membership) receive a membership tag. ($5 value)
Contributors of $600 will receive a special-edition military-style donor coin ($5 value).
Contributors of $1200 or more are enrolled in the appropriate Donor Society, invited to an annual recognition dinner with one guest ($100 values) and receive a recognition plaque ($50 value).
MAAF seeks to provide additional support and appreciation to donors on a case-by-case basis, including public appreciation if the donor is willing.
Back to Top
Legal notes: All public recognition and gifts are entirely subject to donor wishes. The value of gifts must be deducted from the tax-deductible portion of the gift due to IRS regulations. Membership alone has no monetary value and is deductible. Societies and levels are based on annual giving. Stated donor level is estimated and may not reflect other giving activity. MAAF reserves the right to recognize or not recognize donors and to grant or not grant donor benefits. No information provided by MAAF should be taken as professional tax advice. Donors are exclusively responsible for their own tax preparation.
A special thank-you to our generous 2012/2013 donors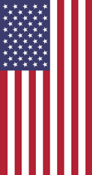 Secular Patriot Society
$12000
Scott A Hunter
Steve & Susan Rade
Stiefel Freethought Foundation
Anonymous Donor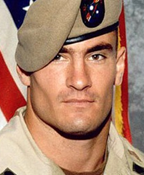 Tillman Ranger Society
$6000
Jon Reel & Michael Timinski
Stephen Uhl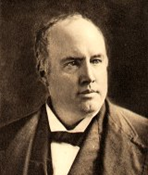 Ingersoll Pathfinder Society
$3000
Lewis Charitable Foundation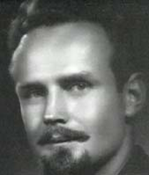 Kasten Leader Society
$1200
Adam R. Rose
Sawyer Braun
Anonymous Donor
Phil & Jen Kalmanson
Herb Silverman & Sharon Fratepietro
Robert Snyder
David Schrier

$600 Giving Level
- Lana Harvey - Brian Dougal - Harold Saferstein - Louise & Travis Hardin - Steven Hewett
$300 Giving Level
- Jeff Manthos - Mary Bellamy - Clint Rasic & Rene Noel - Robert Butler - Eugene Kettner - Ben Tupper - Ellery Schempp - Jill Ramey - Rich Sander - Denise Ferniza - Oak DeBerg - Alex Ellis - Chris Jones - Nick Malone - James Woodward
$120 Giving Level
- Jeremy Thompson - Daniel Teeter - Anonymous Donor - Daniel Rios - Matt Opalinski - David Kaloyanides - Gene Miller - Jeff Parsons - Joe Fausnight - Robert Goodrich - James Glatz - Sara Sharick - Bhakti Mirchandani - John Hooper - Stephen Murphy - Jeremy Stuckwisch - Joshua Williams - Ernie Carrier - Dallas Lipp - Sarah Hippolitus - Louis Altman - Mary & George Zerba - Karen Griffin - Anonymous - John Mertes - Damien Carey - Mitchell Thayer - Rodney Bolin - Lamar Cason - Kenneth Archbold - Joseph Villademoros - Klay Lund - Randall Bennett - David Hollands - Douglas Cable - Steve Carleton - Susan Ewin - Chad Brack - James Barnhart - Travis Ruffolo - Bryce Crosby
$60 Giving Level
- Joe Whetstone - Larry Bucher - Jeff Dyche - Carlos Bertha - Martin Boyd - Michael Jacobson - George Pearson - Richard Renfro - Tim Jenkins - Kirk Lamb - Douglas Walton - Eugenia Kiesling - Leonard Gumley - Randall Link - JL Holcomb - Larry Hothem - Marc Goldenberg - Maggie Ardiente - Donald Thornberry & Barbara Gardner - John Suarez - Philip Glaser - Luther Graves - Diane Fink - James Dearborn - Richard Pope - Ned Mcfarland - Corey Woerner - Russell Hoefer - James Sterrett - Terry Evdokimoff - Wayne Beckman - Marshall Forrest - Charles Wall - Charles Bertram - Bill Chapman - Frank Welton - Luis Merino - Mary Goldschmid - Roy Bates - Dan Thompson - Shana Gibbs - Dylan Seitz - Neil Reinhardt - Charles Deem - Antonio Maccabe - Lester Pulst - Eric Carlson - Harvey Gossard - Harvey LeCato - Terry Schmidt - Richard Carrier - Ski Grabowski - John David Hutsell - Kenneth Bronstein - Ariel Thomann - David Bigelow - Raymond Bradley - Tracy Mangino - Ronald Mclaughlin - Andrew Smith - Wesley Riggs - Marty Edwards - Emilie Boschert - Ryan Scott - Timothy Speece - Skkot Cody - Joshua Baker - Neil Wehneman - Jamie Ainsleigh - Ted Rodosovich