Arlington Tour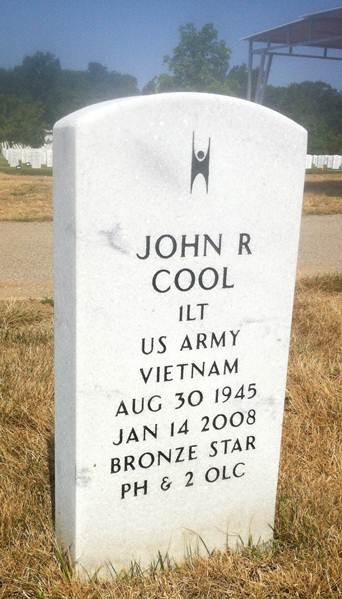 The Military Association of Atheists & Freethinkers invites active military, veterans, and others to celebrate service to the nation and to honor veterans including atheists in foxholes. The hike currently visits the gravesites of five atheists in foxholes. Continuing the full walk to all sites and back to the parking lot/metro is about 2 miles.
Remember to include in your will and military records a desire to have either the American Atheists Atom or the American Humanist Association Happy Human as emblems on your grave marker. Contact MAAF to find a celebrant in your area to officiate your memorial or the memorial of a loved-one.
Army Colonel Robert Ingersoll raised and took command of the 11th Regiment Illinois Volunteer Cavalry. At the Battle of Shiloh, Ingersoll was captured. Called "The Great Agnostic", Ingersoll was a famous orator in the late 19th century.
Army Private 1st Class Hans Kasten was featured in in the documentary Berga for his heroism in World War II. After being captured, he took leadership of 1300 prisoners of war. In that role, he endured beatings and a death sentence, fortunately uncompleted, for refusing to identify American Jews for Nazi death camps. Included on the tour also are Air Medal and Purple Heart awardee Air Force Lieutenant John Hormuth as well as Colonels Richard Mason and John Henderson. More recently added are Army 1LT John Cool, PFC James DeBerg, and Navy LCDR Marvin Stromberg.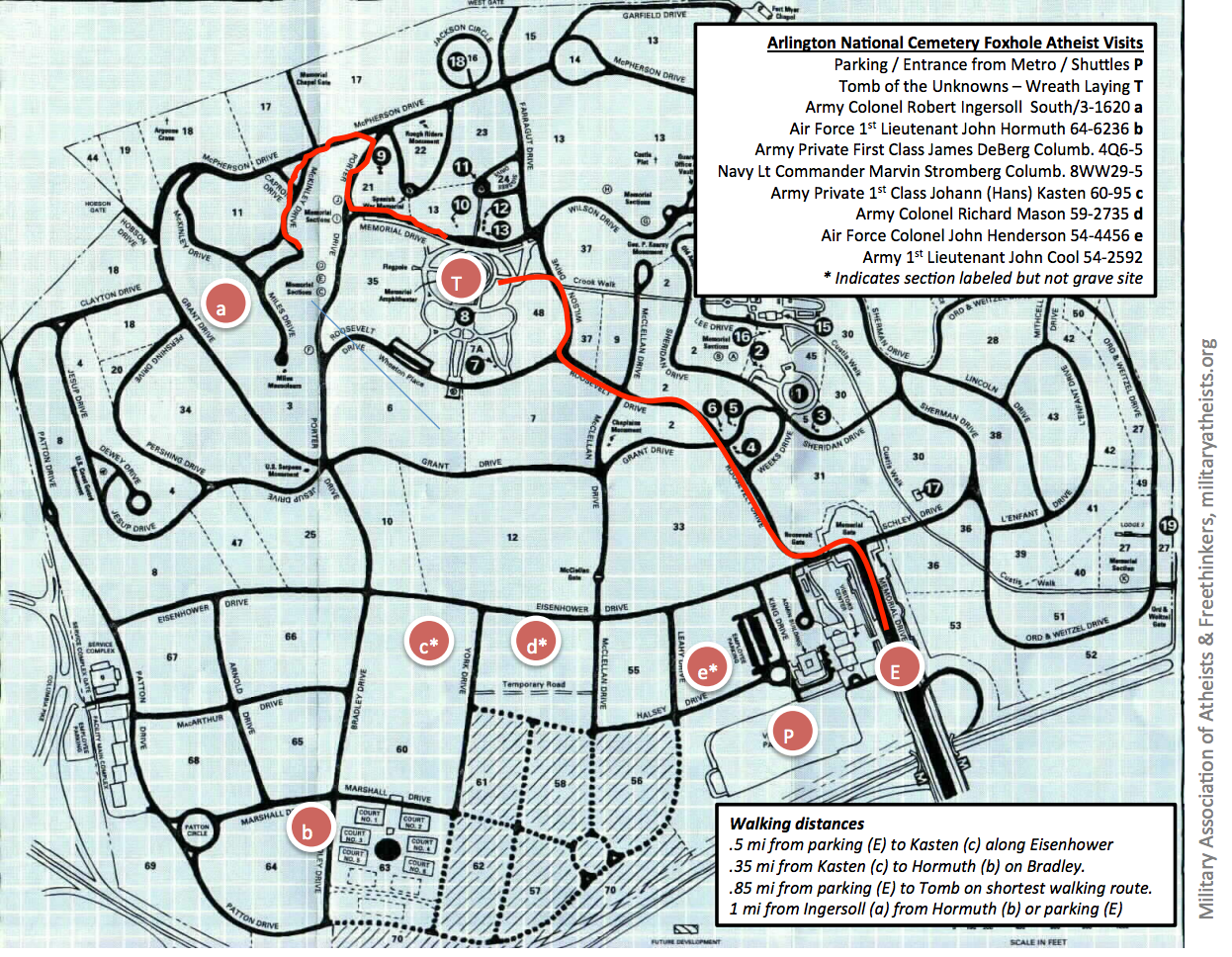 Click here to view or print graphics, directions, and more about the tour [pdf]
Also consider the Arlington Cemetery App with pictures and details of all graves.
The Tomb of the Unknowns is a primary destination and often features special events. The Tomb also offers a good starting or ending point for the tour. The Tomb is a 15-minute walk from the entrance or a $8.50, 10-minute shuttle. Other details regarding shuttles, the ceremony, parking, directions, and other items are at arlingtoncemetery.mil.
Arlington Cemetery is generally open daylight hours every day (365 days).